Uitverkocht
Zz - NL-10 - Autonoom grondstation radio module voor Splashdrone 3+
The SplashDrone 3+ grond station module creert een radio link middels FM 433mHz/915mHz radio frequentie en bluetooth.
Deze verzorgt de koppeling met smartphone en drone. Werkt met de "Swellpro Fly" APP, i.c.m. de SplashDrone 3/3+ voor het programmeren van autonome vluchten.
Add the Ground Station and your mobile phone or GPS-enabled tablet can take control of the SplashDrone 3+ with your fingertips! The Swellpro FLY APP enables several smart flight modes, which drastically reduces manual input from the pilot, making flying the SplashDrone 3+ even easier.
The SplashDrone 3+ will constantly follow and turn towards you as you move at a max speed of 20km/hour, recording awesome selfies.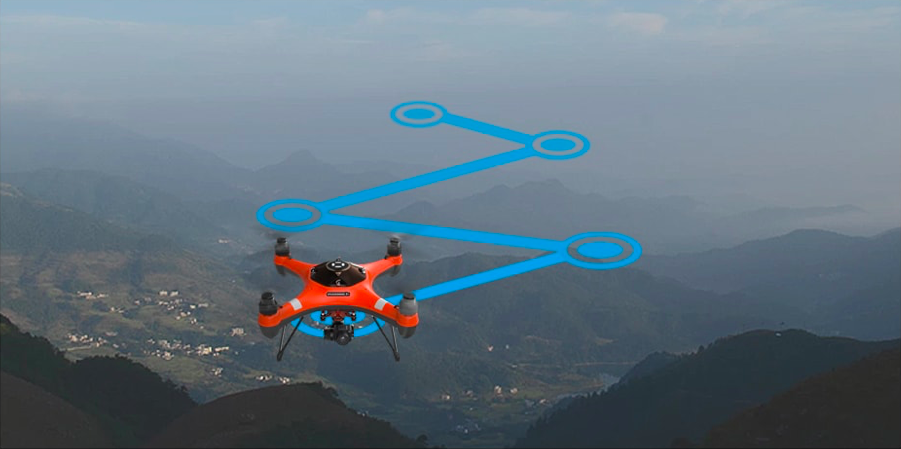 Tap to select waypoints on a map and the SplashDrone 3+ will execute the mission on command.
Select a circling radius and the number of orbits to capture the perfect video with your chosen subject always in the middle of the frame.
Tap on the map where you want your drone to go and SplashDrone 3+ will navigate to the destination and hover.
Lost Drone Location Beacon
If you inadvertently lose or crash your drone out of sight, you will instantly have the drone's location pinpointed on the APP's map, even with low batteries. (Groundstation module required).